What better way to enjoy parasailing than by bringing a friend! For a truly memorable experience when you visit Hurghada, fly like a kite while being towed by a boat from up to 200 meters above sea level.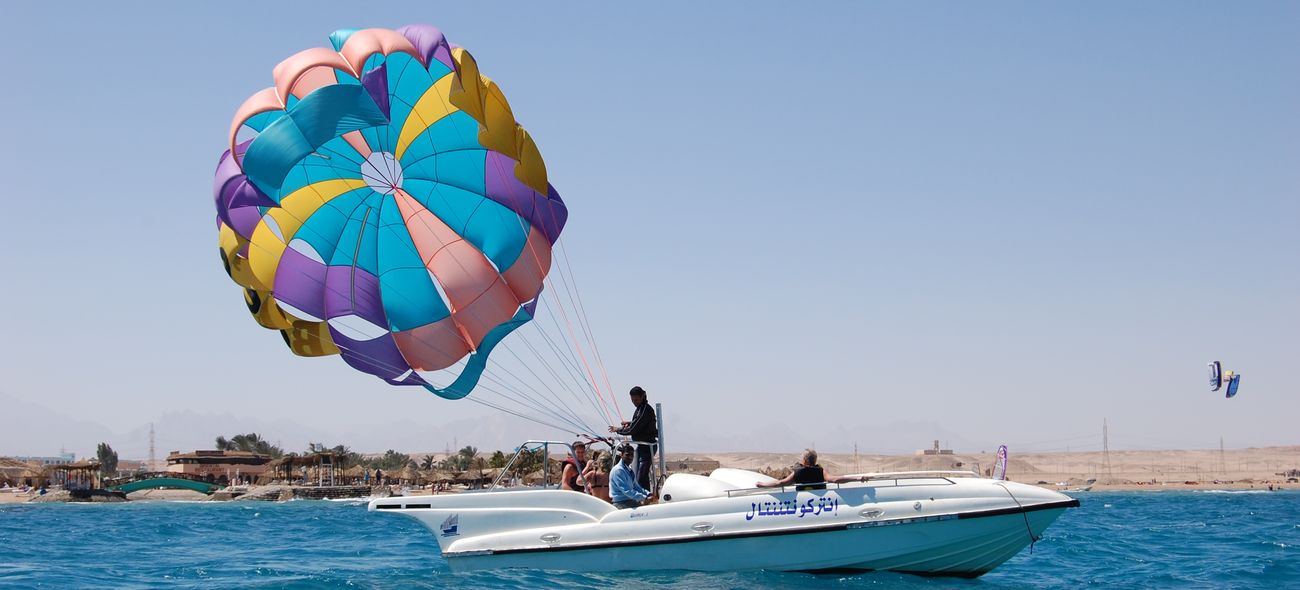 Experience a flight at up to 200 meters above sea

Enjoy breathtaking birds-eye views of the Hurghada

Learn the basics of parasailing
Parasailing gives you access to unforgettable aerial views over Hurghada and provides you with the most amazing experience of flying through the air with the safety of a parachute attached.
It is a very attractive activity to those interested in extreme sports but equally attractive for anyone who would like to parachute but who do not want to jump out of a plane.
You will sail for approximately 12 minutes above Hurghada